Een positieve mindset en instelling is altijd al een belangrijk onderdeel van mijn dagelijkse routine geweest, maar de laatste tijd besteed ik er extra aandacht aan. Ik vind het belangrijk om elke dag te lachen, te doen waar ik gelukkig van word en momentjes voor mezelf te pakken om stil te staan bij deze blik op het leven.
Natuurlijk heb ook ik soms een dipje en gaat niet altijd alles zoals gewenst. That's life. Ondanks dat zorg ik er wel altijd voor dat positieve gedachtes de overhand hebben. Hoe? Daar kom je achter in deze blog waarin ik 10 tips deel voor een positieve mindset. Wie weet kan je er wat uithalen en het jaar positief afsluiten!
10 TIPS VOOR EEN POSITIEVE MINDSET


1. START DE DAG MET EEN POSITIEVE AFFIRMATIE
Een affirmatie is een gedachte die je gaat geloven doordat je het vaak herhaald. Hier start ik altijd de dag mee. Zodra mijn wekker is gegaan, ik me flink uit heb gerekt en een glas water gedronken heb, begin ik. Ik herhaal dan een paar keer een positieve affirmatie. Denk bijvoorbeeld aan: "vandaag zal weer een lekkere productieve dag worden" of "vandaag maak ik me geen zorgen voor morgen, ik geniet van het nu ". Ik praat ook veel tegen mezelf in de spiegel – uiteraard alleen op een positieve manier. Klinkt misschien gek, maar het werkt echt en stimuleert een positieve mindset. Voor een belangrijke presentatie zeg ik bijvoorbeeld tegen mezelf: "jij kan dit, jij gaat iedereen meenemen in jouw verhaal". Tot nu toe zijn mijn affirmaties altijd uitgekomen. Het proberen waard dus!


2. LEER VAN JE 'FOUTEN'
Ontdekken, observeren en reflecteren. De drie basiselementen van mijn dagelijkse activiteiten in het ondernemen. In mijn eigen ondernemingen kom ik dagelijks in aanraking met (voor mij) nieuwe dingen. Vaak gaat het goed, maar er zijn ook dingen die ik een tweede keer anders zou doen. Door dit te ontdekken, observeren en er vervolgens op te reflecteren draai ik 'fouten' om in leerpunten. Zo ontwikkel ik mij dagelijks en benader ik 'fouten' op een positieve manier. 


3. FOCUS OP HET NU
Nu, niet vandaag, morgen, gisteren of over tien minuten. Nu, op dit moment. Terwijl je dit leest. Hoe voel je je? Beweeg je je voeten? Ervaar je ergens pijn? Op dit moment is er niks om je zorgen over te maken. Misschien zit je lekker op de bank, in de trein of lig je in bed. Dat is toch heerlijk. Pak je moment en geniet. Veel negatieve gedachten worden veroorzaakt door iets wat in het verleden gebeurd is of wat nog moet komen. Probeer eens meer in het nu te leven en te kijken wat voor positief effect dit oplevert.
4. POSITIEVE OMGEVING = POSITIEVE MINDSET
Met positieve mensen omgaan zorgt voor positieve gedachten, positieve resultaten en positieve verhalen. Andersom geldt hetzelfde. Blijf daarom weg van diegenen die je naar beneden halen en die je gedachten negatief beïnvloeden. Sinds ik bewust bezig ben met mijn positieve instelling, heb ik ook bepaalde keuzes gemaakt wat mijn omgeving betreft. Geloof me, het helpt enorm motiverend en inspirerend om met mensen te zijn die eenzelfde instelling als jou hebben!
5. PRAAT ALTIJD POSITIEF TEGEN JEZELF
Lukt iets niet? Word dan niet boos op jezelf. Het helpt niet en laat je al helemaal niet beter voelen. Hoogstwaarschijnlijk zeg jij regelmatig dingen als: "Het gaat me nooit lukken", "Kon ik dit maar net zo goed als…", "Was ik maar beter…". Stop hiermee. Vervang de negatieve boodschappen door positieve: "Oke, het lukt me nu nog niet, maar hoe meer ik oefen, hoe beter ik word", "Nu kan ik me misschien niet focussen, maar wie weet dat het na de lunch wel lukt". Geef jezelf ook regelmatig een complimentje. Dat helpt enorm!
6. FOCUS JE OP DE GOEDE DINGEN, HOE KLEIN ZE OOK ZIJN
We focussen ons vaak op wat fout gaat, terwijl je altijd alles ook van de andere kant kunt bekijken. Wanneer je vriendin te laat is voor een gezellig middagje, kan je gaan zitten balen, maar je kan jezelf ook verwennen met een lekker theetje (bijvoorbeeld één van mijn favorieten: de ginger orange thee van YOGI en genieten van het nu. Wanneer je in de file staat of je trein vertraagd is, kan je balen, maar je kan je ook bedenken dat je nu meer tijd hebt om een inspirerende podcast te luisteren.
Schakel de positieve mindset ook op dit soort momenten in. Het werkt!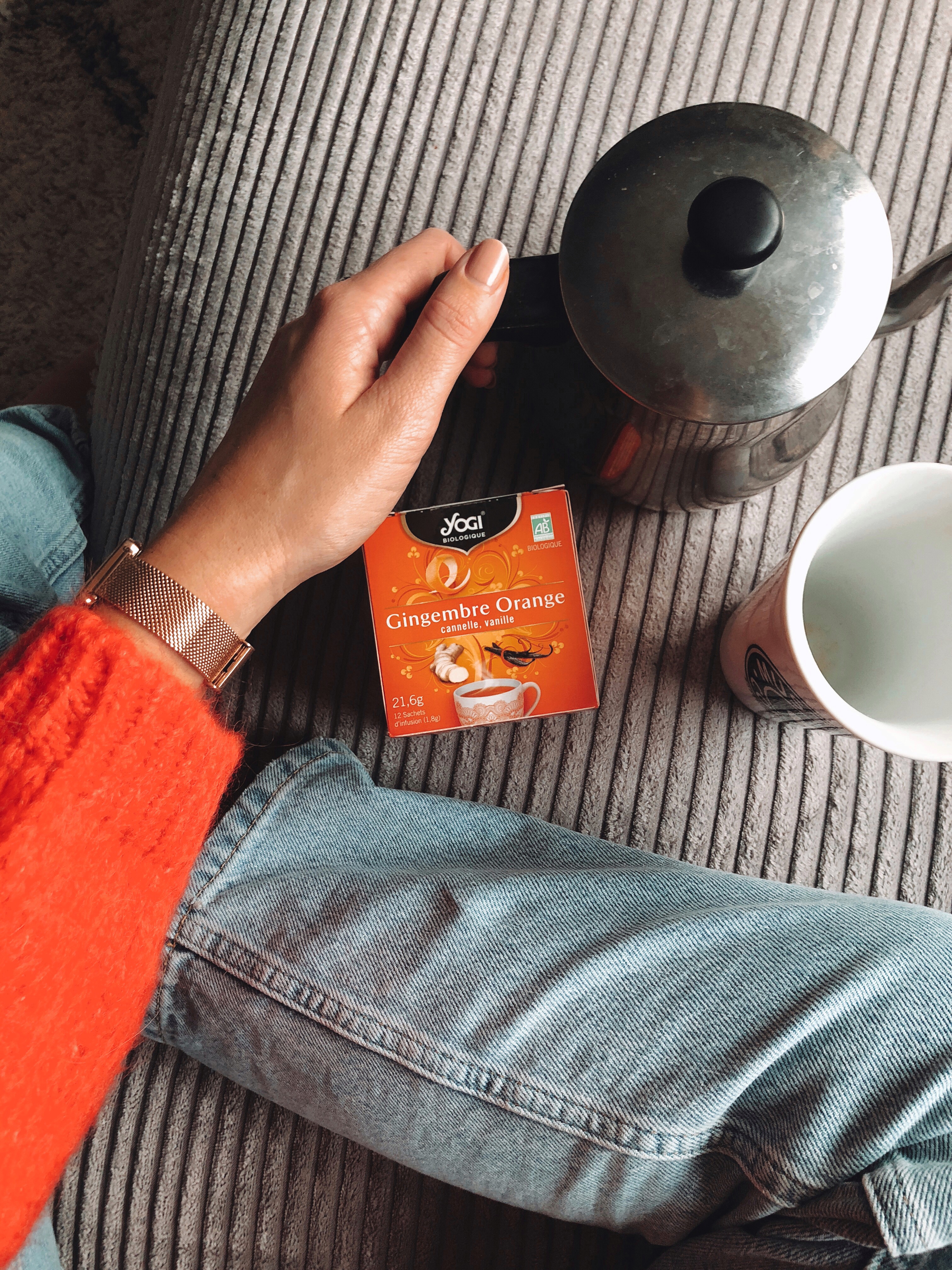 7. DOE AAN MEDITATIE
Ik mediteer zelf regelmatig om mijn gedachtes onder controle te krijgen. Maar er is meer dan dat: je leert jezelf kennen, je leert je grenzen kennen, je leert rustig worden en je leert in jezelf te vertrouwen. Ik probeer het dagelijks te doen, maar dit lukt me nog niet altijd. Ik merk wel dat ik op de dagen dat ik het doe ik mijn mindset veel beter kan controleren. Zeker in situaties die ook negatief te benaderen zijn.
8. WEES DANKBAAR
Wees dankbaar en doe dit bewust. Aan het begin en einde van de dag schrijf ik altijd 3 punten op waar ik op dat moment dankbaar voor ben. Het zijn vaak kleine dingen waar je normaal niet bij stilstaat. Dankbaarheid zorgt ervoor dat je tevreden bent met wat je al hebt. Probeer het eens. Ik ben benieuwd of jij er net zo'n goed gevoel van krijgt als ik.
9. LEES/LUISTER NAAR INSPIRERENDE BOEKEN EN PODCASTS
Ik houd van inspirerende boeken en podcasts over het creëren van een positieve mindset. Mijn favoriet is de podcast van Michael Pilarczyk. Ik heb zijn boek gelezen en alle podcasts geluisterd. Heerlijk na een dagje werken met een lekkere kop thee van YOGI of tijdens een wandeling door het bos.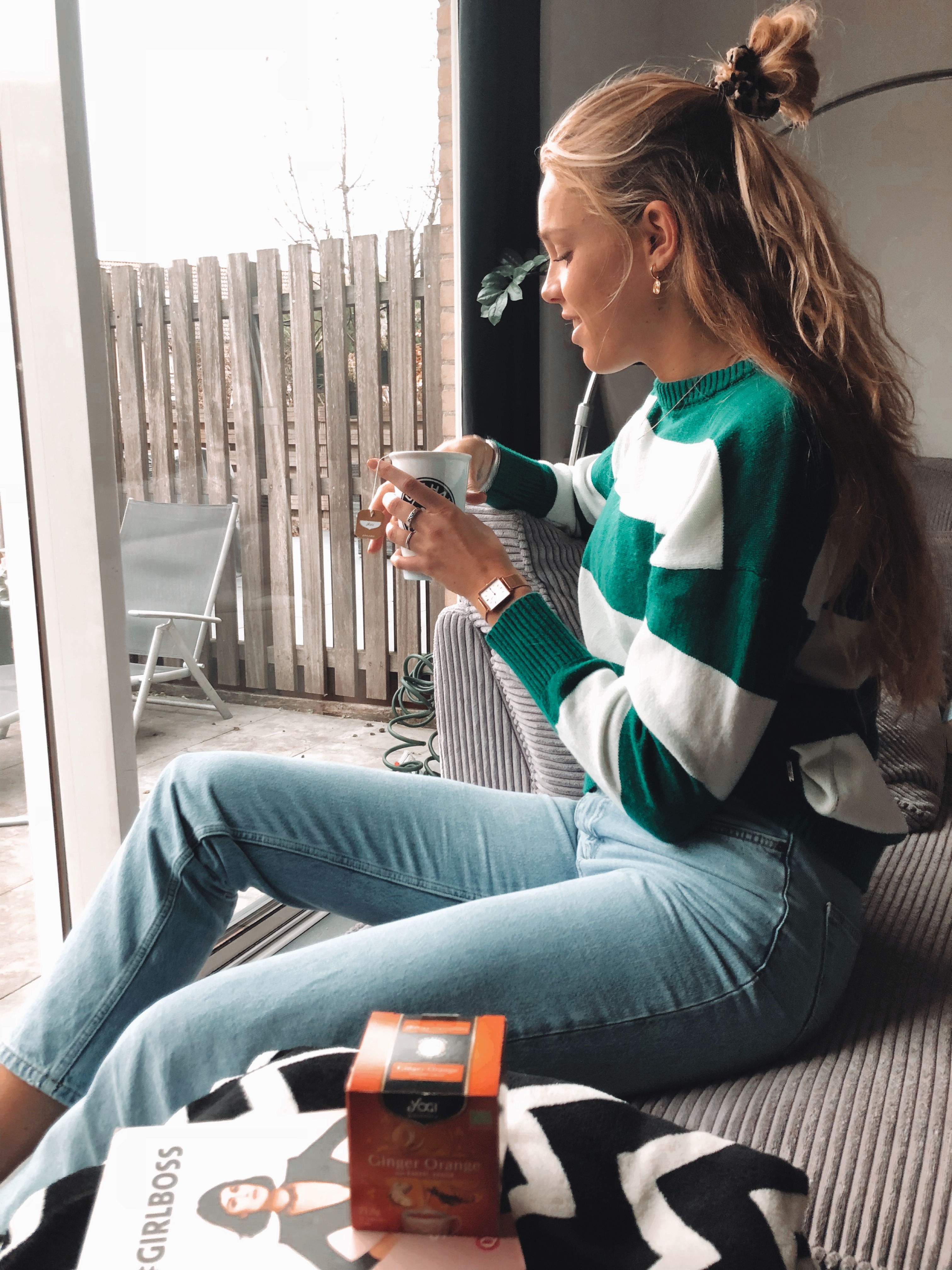 10. POSITIEF ZIJN IS EEN KEUZE
Als er iets vervelends gebeurd, is het makkelijk om in de slachtofferrol te leven ("het leven is niet eerlijk!'), maar dat zal je niks helpen. Neem verantwoordelijkheid. Je hebt nou eenmaal niet altijd controle over wat er gebeurt. Waar je wel controle over hebt is jouw reactie op alle gebeurtenissen. Houd dat in je achterhoofd en vergeet nooit dat positief zijn een keuze is!
Ben jij positief ingesteld? Heb jij nog tips voor een dagelijkse positieve mindset? En heb je wat aan deze blog gehad? Ik praat graag verder in de comments!